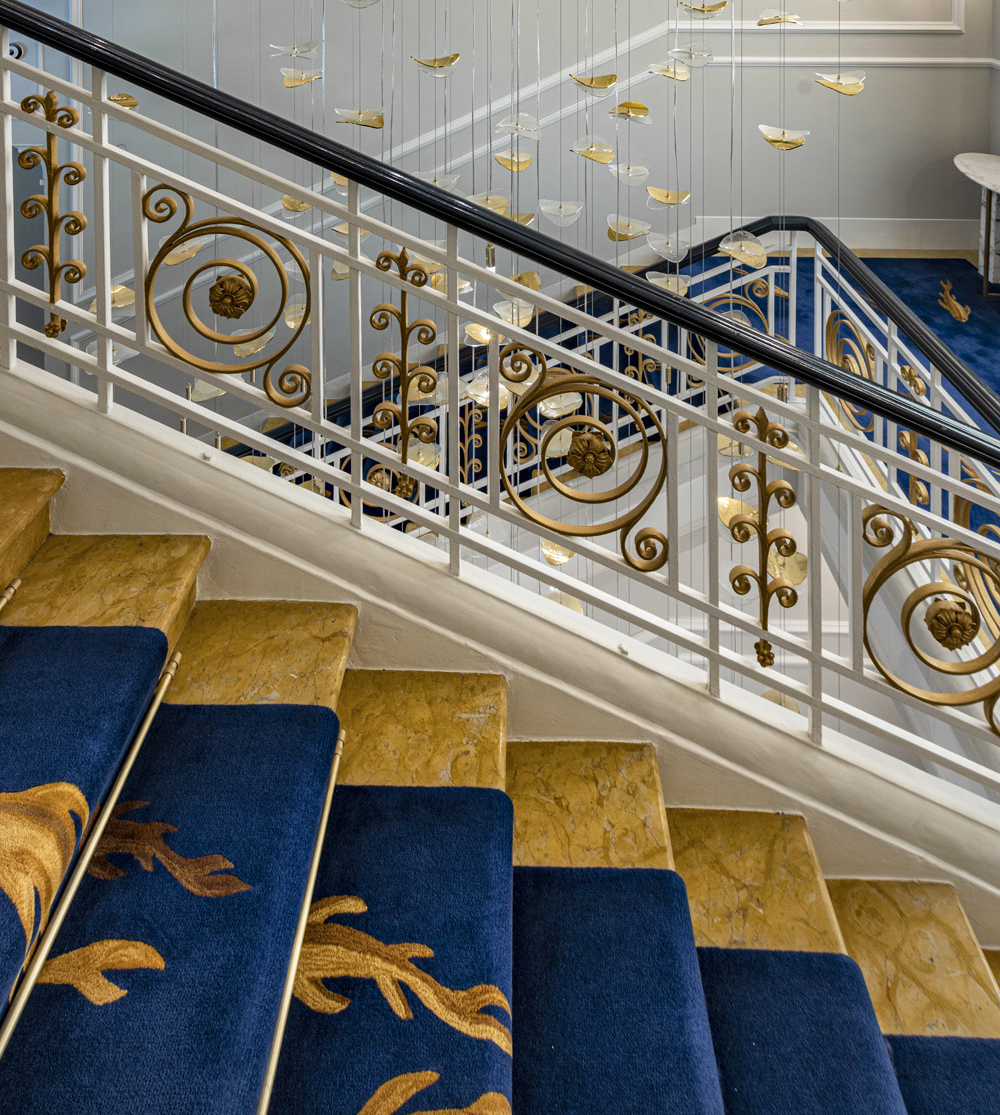 The main staircase that runs over the five floors in Grand Hotel Principe di Piemonte becomes a great art installation.
The protagonist is a carpet entirely designed by our studio and handcrafted by skilled artisans.
Golden koi carps on a deep blue background rise up the current, metaphor of a rich and fortunate ascent: a project within the project that runs along the central staircase, in continuous dialogue with the big light installation of the chandelier, made by a thousand glass and gold pendants.