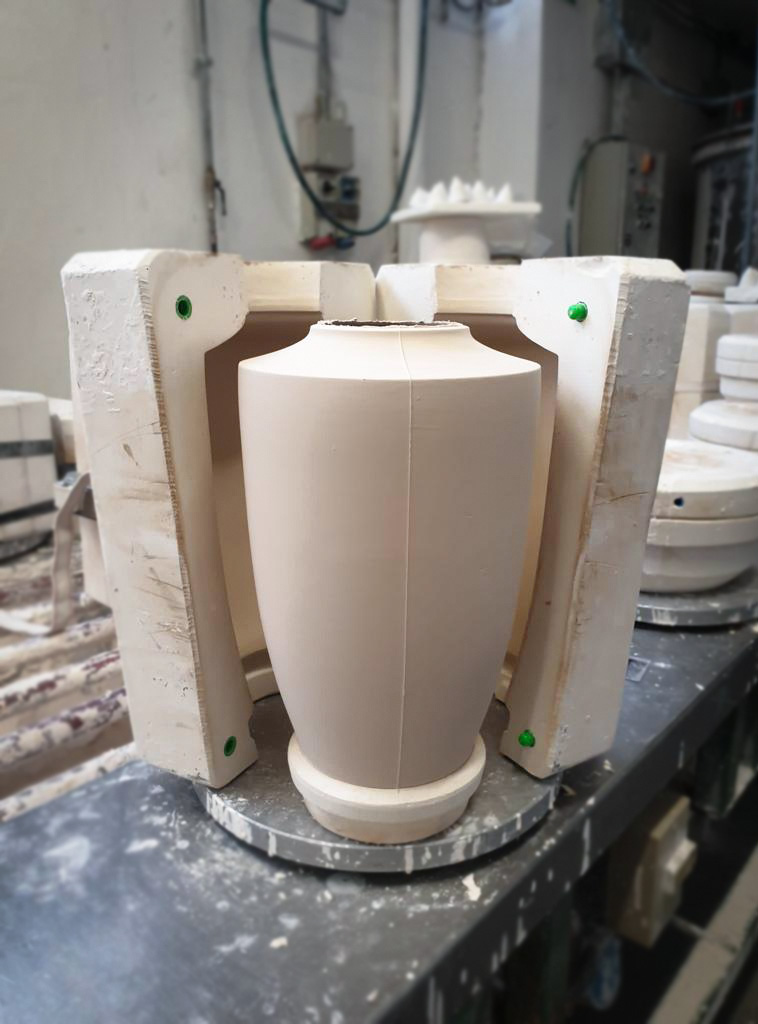 In partnership with the Florentine historic artisan company  Le Porcellane 1948,  a collection of vases designed by S+S studio for the Grand Hotel Principe di Piemonte has been created.
Each piece was entirely handmade, starting with paste firing until  final decoration, in accordance with the ancient tradition that was already present in Florence in the sixteenth century in the alchemical laboratories of Francesco I dè Medici.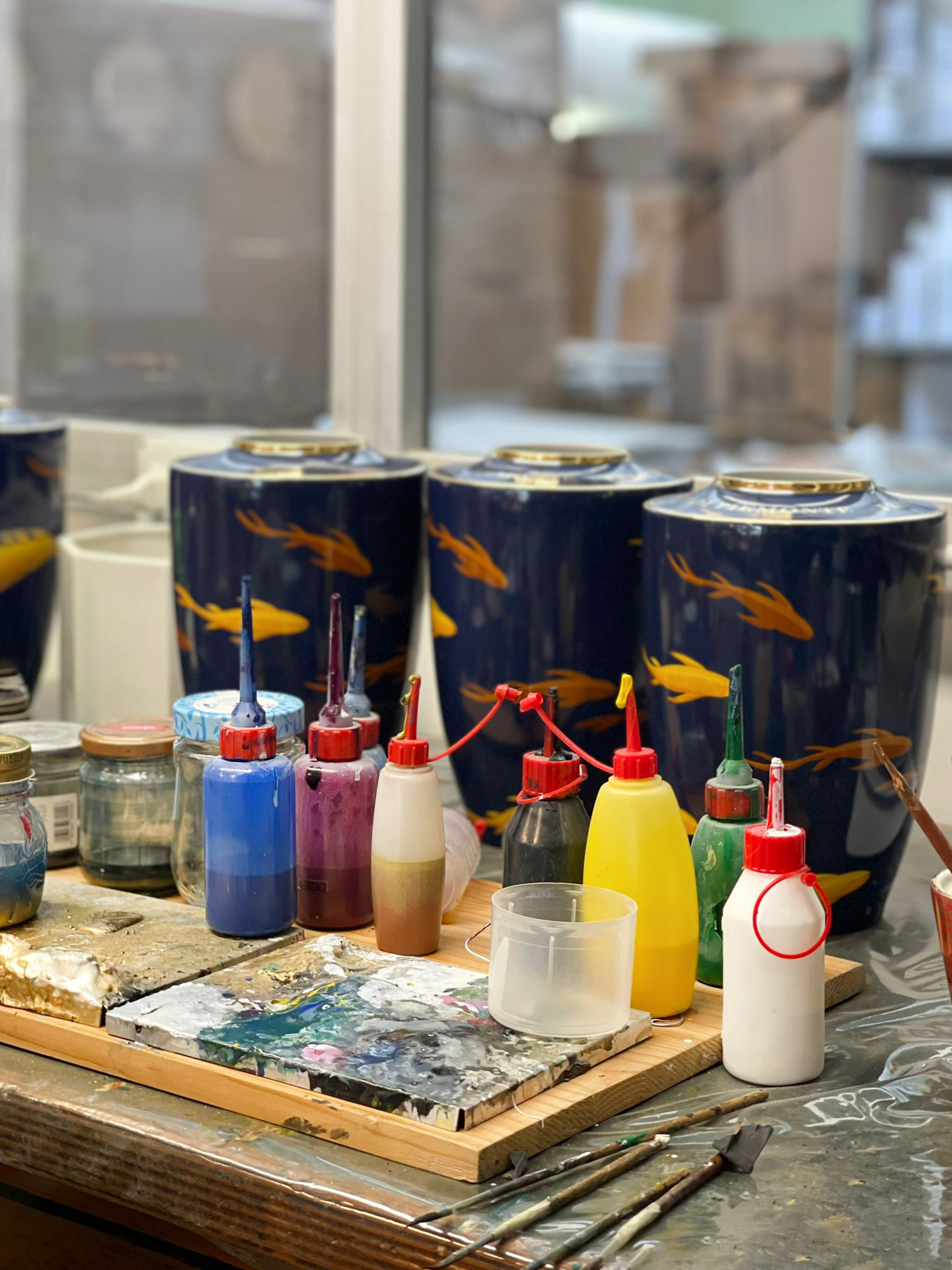 The koi carp's original decoration has become the iconic pattern of Principe, and it has been applied to porcelain vases and other high-quality decorative objects, which are valuable elements of merchandising for the hotel.
Two original decorations designed by S+S studio flank the pesci vase, which reinterpet on one hand the fin-de-siècle exoticism theme and on the other the contemporary art of the first twenties of the '900, when the hotel was founded.